Repost From  The Year 2012:
LO CARMEN'S PARALLEL UNIVERSE - EP 2 'RAIN'
 
In the words of one of my very favourite songwriters, the life I love is making music with my friends. 
And so, every now and then I like to invite some of my fellow music making pals into my Parallel Universe to perform a few special songs on a particular theme. 
This time I asked the always amazing Mick Harvey and Louis Tillet, who were briefly in town on tour, to pop over to my place in the morning after their show the night before, and bring a song about Rain with them to play before a mad dash for the airport to get to the next show. 
I sat up most of the night sewing bubble wrap raindrops and learning Irma Thomas's beautiful song 'It's Raining'. 
In the morning, while lights and camera and sound were being prepared around us, we played each other some rain songs and then we all got to work.... Mick brought us the exquisite Fred Neil tune 'Just A Little Bit Of Rain' and Louis gave us the devastating 'It's Gonna Rain' .... two hours later I was alone again in my Parallel Universe with nothing but a few puddles and a big mess in my lounge room... 
So ladies and gentlemen, get your umbrellas and join us for a walk in the Rain that only falls in my Parallel Universe. 
A Little Bit Of Rain - Lo Carmen's Parallel Universe with Mick Harvey & Louis Tillet
LO CARMEN'S PARALLEL UNIVERSE - EP 1 'THE WORLD'
I am a lover of songs. Some I want by my side forever. Some I just want to love like ships in the night. 
I am also a lover of old TV variety shows. The Bobbie Gentry Happiness Hour. Dolly! The Johnny Cash Show. The Glen Campbell Goodtime Hour. the sensational French one Dim Dam Dom. Porter Wagoner. Nancy Sinatra. Special guests! Snazzy costumes! Rickety sets! 
A girl can't do everything she wants to do in life. But she can surely try. 
With this ethos, ten cents in my hand and my heart on my sleeve, I bring to you my very own humble homegrown lounge room extravaganza Lo Carmen's Parallel Universe. 
Welcome to my world, friends, won't you come in.....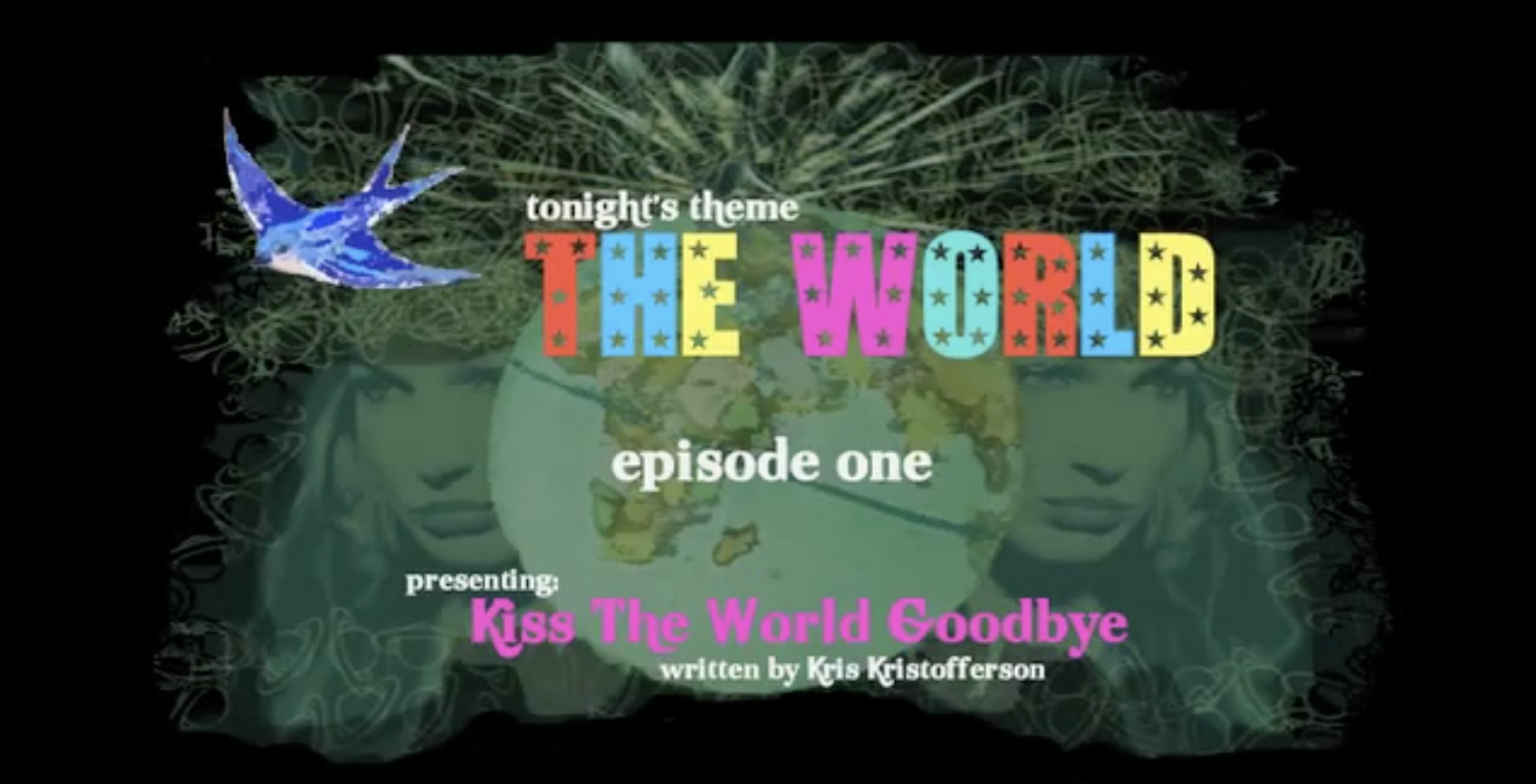 LO CARMEN'S PARALLEL UNIVERSE - EP 1 'THE WORLD'